We are bagpacking at the big Sainsbury's on Archer Road (S8 0TD) on Saturday 10th December. This is a spectacular opportunity to fundraise a good amount of money that goes back into you scouts through activity and camp subsidies, as well as re-furbishing the Scout Hut 🙂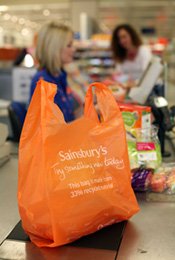 We will be meeting in the forum entrance at 9.50am to start bagpacking at 10am. We will be finishing at 4pm.
You will have a couple of mini-breaks as well as a lunch break so bring plenty of food, snacks and drinks and/or money to consume during your breaks.
FULL UNIFORM IS TO BE WORN! I expect full attendance and best behaviour 🙂 If you are not able to attend I need a text from a parent with a good excuse!  
Any further queries please contact me,
Lucy